There's NOTHING more special & valuable to me, than feedback and ideas from customers. Since I started selling first anniversary gifts in 2013, I've gotten dozens of emails asking if I can create customized gifts featuring wedding vows.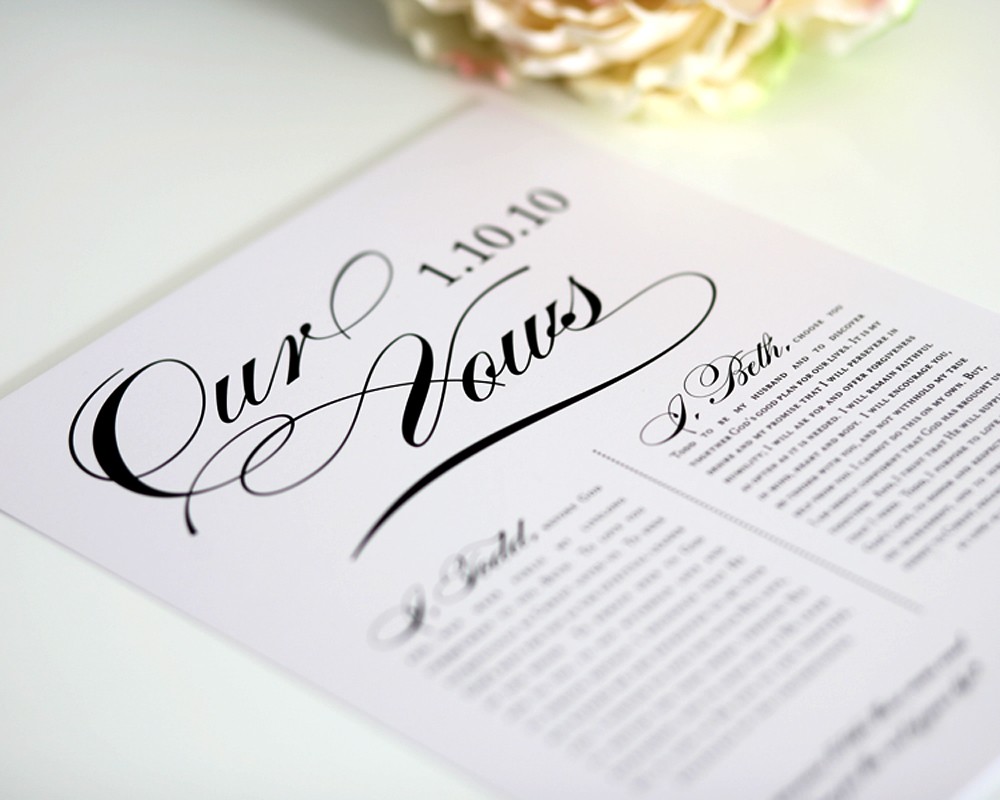 Over the last few months, I've been experimenting to create the most luxurious custom anniversary gift that will be cherished for a lifetime.
I am thrilled to announce our Tie Clips & Cufflinks that are customized with your wedding vows!
What I love most about these is the depth of meaning behind them. First- honoring your vows and lifelong promise to each other, Second- the vows are printed onto paper, honoring the "paper" anniversary tradition! What's been amazing me is the beauty & variety of your vows. They give such a unique glimpse into each couple's life and values. Your vows have given me goosebumps, chills, "Awwws" and yes- tears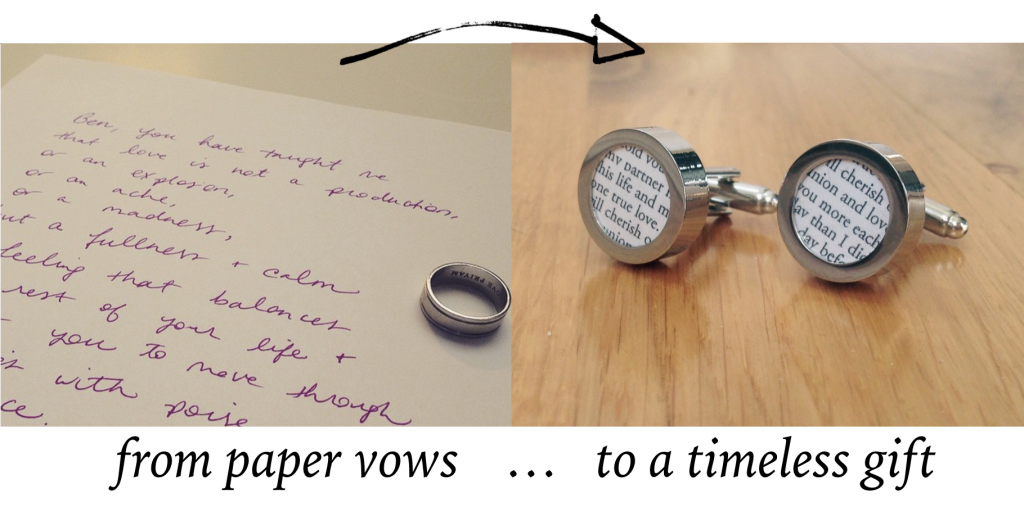 We've already gotten tons of positive feedback in our main store, and in our Etsy shop.
My husband was blown away by your very special custom-made cuff links with my vows in them. He said that they put a massive smile on his face each time he caught a glimpse of them on our first wedding anniversary! Thank you SO much! -Shayna
Anna was able to use all of the right vows that made our wedding day so special and she had it done and sent to me quickly and professionally. I could not be happier!! -Kimbierly
How does it Work?
2. Email me your wedding vows
If there are certain words or phrases that have special meaning for you & your husband, please underline or bold them, so I'll be sure to include them. Any special instructions? I'm happy to work closely by email or phone to create your special gift!
3. I'll design the custom cufflinks / tie clip & ship them to you within 2 days
I carefully arrange the words so that the most meaningful words appear on the pieces. Usually, 1 sentence appears on each cufflink or tie clip. The paper is protected so it's shiny & durable. The gifts come in a luxurious black gift box. Gift sets (tie clip + cufflinks) come with a handmade Japanese paper card.
Examples of Custom Wedding Vow Gifts
Love this anniversary gift idea? Want to see more?
>Get started designing your custom gift here!