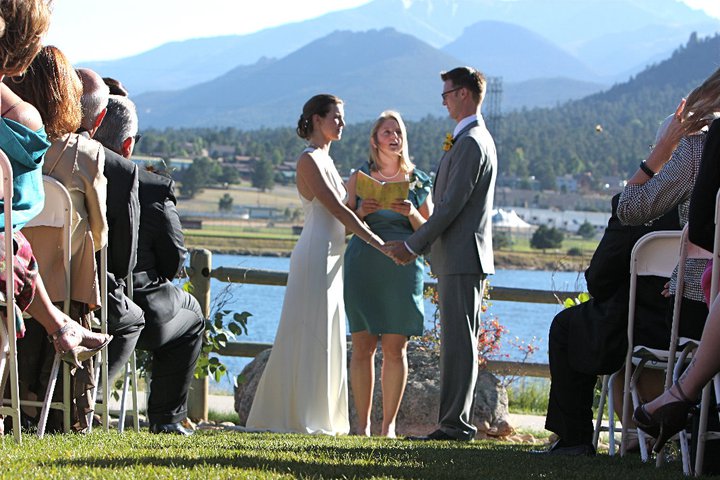 What I love most about creating Custom Cufflinks for first anniversary gifts is hearing the stories behind them. I've gotten chills, goosebumps, and even tears when a customer reaches out and shares with me why they chose to inscribe the words they did.
Chelsea, founder of The New Wifestyle, asked me to inscribe two simple words on cufflinks for her husband — 'I Promise.' I was dying to know what these words meant to hear! So, I asked.
When Chelsea first met her husband, a friend told her that if he ever says "I promise," it means that he will absolutely follow through. After a few months, she realized that his word was gold. They decided, together, to never use the word "promise" unless they were 100% certain they could hold up the promise.
When planning their ceremony, it was clear that "I do" meant little to them. In true style of who they are as a couple, they said "I promise" instead! "It felt perfect and still does," Chelsea beams.
She said it perfectly when she writes,
We both believe that words are powerful tools and to use them wisely.
I can't agree more! It's powerful in a relationship to have something that can bring you back to your "happy place" when challenges arise– whether it be a hug, a nickname, an inside joke, or a simple word. These small gestures that you nourish over time, can be an effective way to remind you of those early days, and you remember what you are working toward as a couple. Many couples have told me about the importance of revisiting their wedding vows, and I'm honored to commemorate these words into the customized gifts that I create.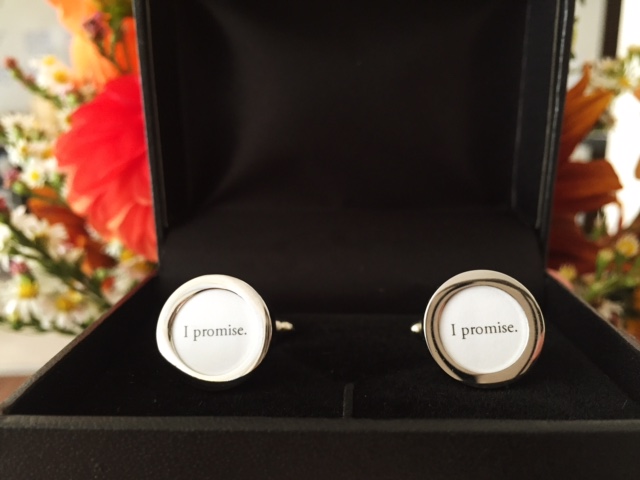 Chelsea recently celebrated her 5th wedding anniversary, and worked with us to create a pair of cufflinks to commemorate those 2 words, "I promise."
Chelsea had the kindest words to speak of us (we're blushing!)
I worked directly with anna v. herself! She is the owner and designer – she is amazing! She specializes in putting your vows or even the lyrics from your first dance into meaningful gifts! I couldn't decide if i wanted "i promise" or our first dance song so she sent me proofs for both and eventually i decided that part of our vows would mean more to my husband (I was correct).
You can read more about Chelsea's story over at her practical and refreshingly honest blog, The New Wifestyle.