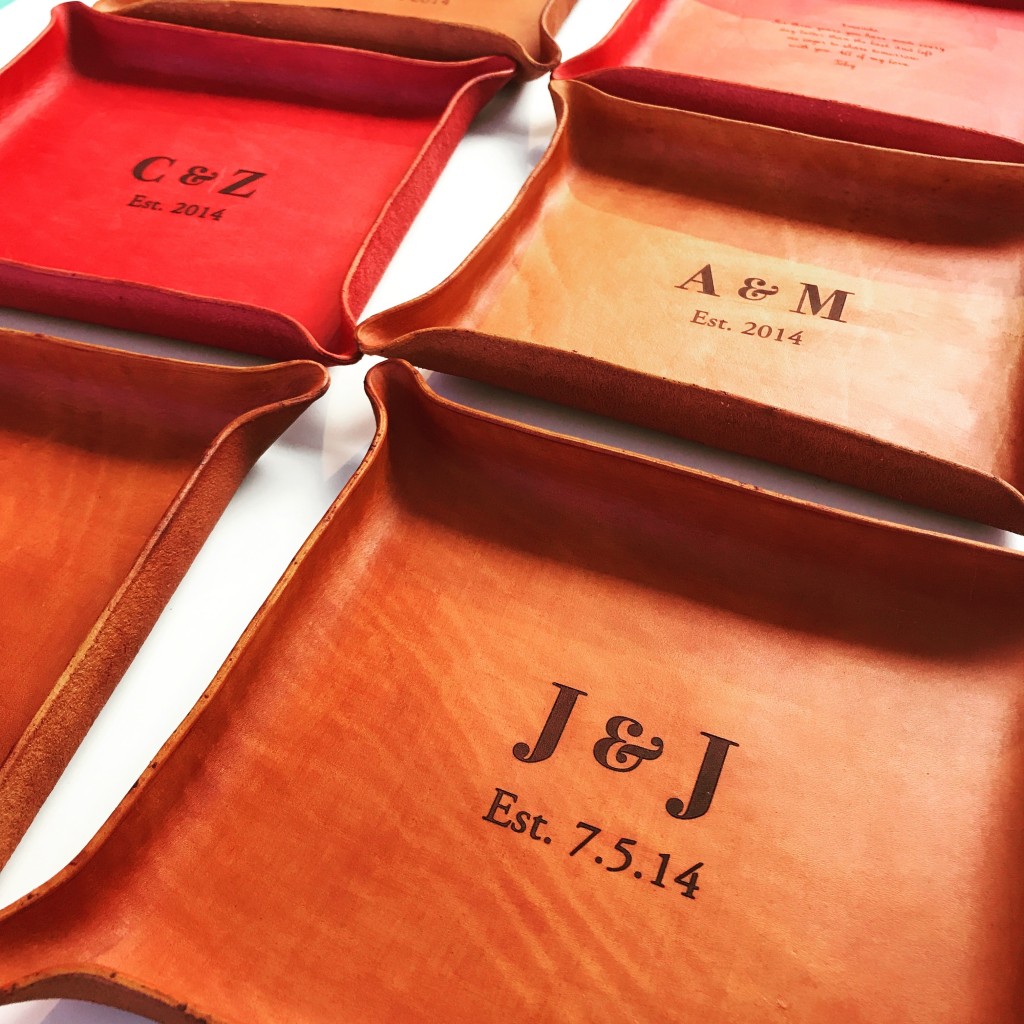 As an anniversary gifts designer, the 3rd wedding anniversary is one of my favorites to celebrate! Whether it's traditional 3rd anniversary gifts for her or for him, it's such a timeless material that is traditional, with a modern twist.
Here's a few reasons leather is the traditional 3rd anniversary gift…
1) Leather is durable & resilient
The "paper" and "cotton" anniversary materials are delicate and humble, representing the fragile beginnings of a marriage. This is the first year that is associated with a durable material. It represents building something lasting, strong and durable.
2) Leather is strong, yet flexible
It's a perfect reminder of how you have to stay flexible in order to sustain a strong marriage. As you go through changes, there are times you have to be flexible and make compromises. Being supple instead of stubborn, is one of your strengths.
3) It continually transforms over the years
Leather changes as time goes on; it may grow softer, darker, or develop nicks and scars. Similar to a marriage, which goes through challenges, ups and down, and is forever changed as a result. Life's beauty comes from its scars and imperfections.
Leather Gift Ideas
There are endless traditional 3rd anniversary gift ideas that are both traditional and useful. Wallets, belts, purses, jackets, shoes… These items hold value and also last for years. If you're looking for something a little more unique, or personalized, you'll love our 3-year anniversary gifts for him or for her.