Anniversary letters. They can either be a cheap, cop-out card that you throw together at 7 AM the morning of your anniversary- or- if done the right way, an anniversary letter can be a powerful way to bring your wife to tears, making her feel cherished and desired. A letter with the right message can be a memento that she'll want to save for years to come. I strongly believe that written notes and proclamations are far too rare, and we can all inspire someone by taking the time and intention to write a handwritten letter.
I sell first anniversary gifts for a living. On a daily basis, I get to interact with romantic husbands who are pulling out all the stops to make sure their first anniversary is perfect.
When I started in this business, I was amazed at the number of men would ask me what to write in their anniversary letter. Ben from Vancouver, Canada wrote to me:
Anna, I can't wait to see the look in my wife's eyes when I give her this gift. She loves unique jewelry. I'm not sure about the notecard though. Can you write the message for her, or should I?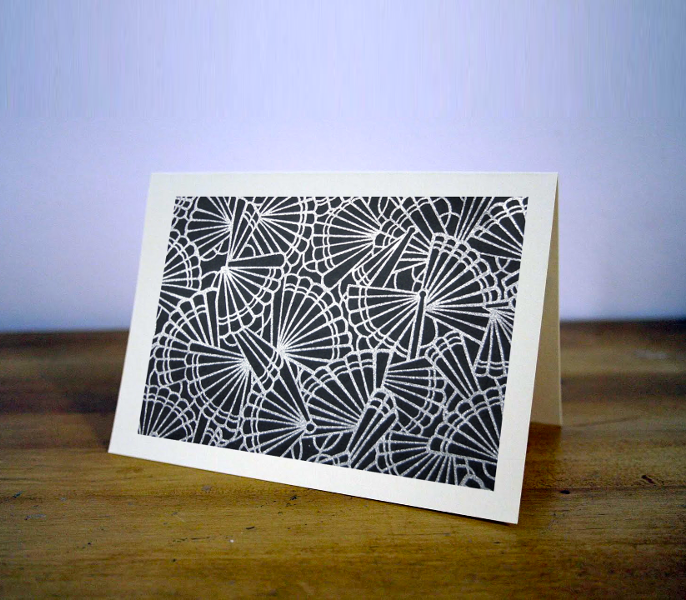 Some men even go so far as to email me their anniversary letter, asking me for feedback. After reading dozens of uninspired anniversary letters, I've discovered an unfortunate reality: most men yearn to express their love in words, but they don't know a thing about writing a love letter. They are madly-in-love, and they want to communicate this passion in words, but they don't quite know a way to do this in a way that isn't cheesy, and sounds true to their personality and voice. The pressure of putting intense emotions into written words can bring feelings of uncertainty, nervousness and inadequacy.
The good news is, I've developed a 3-step recipe to writing the perfect anniversary love letter, one that even the most poetically-challenged man can follow. Take my advice and you'll learn to satisfy your wife with a handwritten letter that is so impressive, she'll be talking about it for weeks after your wedding anniversary has passed.
The Anniversary Letter: A 3-Step Recipe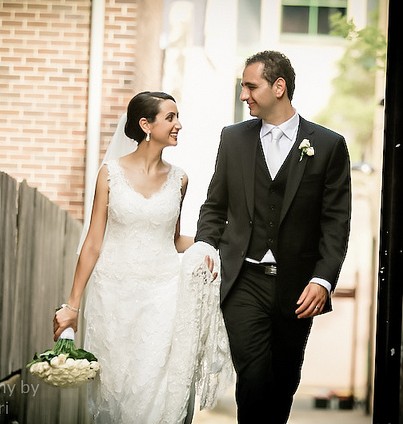 We'll use Mark and Jenny as an example, showing step-by-step how Mark can write the perfect love letter to her. The two met at a 2012 New Years Eve party. He approached her, cocktails in hand, and spilled a drink on her red sequined mini dress, a moment she'll never forget. To make it up to her, he offered her and her roommate a ride home, but not without asking her for her number. A year later, they were engaged to be married and with a few of their friends and closest family members, they planned an intimate wedding affair at their local church.
Step 1: Evoke the past
To woo your wife like Casanova, take her on an emotional journey to a personal moment you shared in your early years, a moment that may appear insignificant to an outsider. When reminding her of an early page in your love story, be sure to describe in your anniversary letter how you felt and what you were thinking at that moment. Those two elements are key.
Jenny, I remember that New Years party as though it happened yesterday. You had this really sexy dress on and all I could think about is how you were definitely out of my league. By some miracle, you didn't slap me across the face after I spilled your Cosmopolitan on your dress. You were busy laughing as I used my Homer Simpson tie to clean it off. I didn't get to kiss you that night, but that remains my lucky tie.
Step 2: Remind her that you desire her
Every woman wants to be reminded of the moment she was the unattainable pearl, and you, the sailor. Reawaken her passion by reminding her that you desire her. Do this by mentioning one of her traits or quirks in the anniversary card or letter, and describe the feeling that it evokes in you.
What I still love about you is your generous smile. Whenever I see it, it makes me want to protect you and hold you close.
Step 3: Allude to your future
After reflecting upon your cherished past, allude to your future together to instigate excitement for the years that will follow. In your anniversary letter, mention a general hope or plan for the future and let her imagination do the rest.
Remember our honeymoon? You insisted on Disney World even though I really wanted to take you to Barcelona. How could I say no to you? We promised we'd travel to Europe sometime. To honor that promise, I've started looking into European cruises to take you on a journey you'll never forget. Tell me where you want to go, and we'll make it happen.

To our first year together.

Love, Mark
Throw in a Quote
An eloquent way to turn a simple note into a memorable letter, is to include an anniversary quote. Be sure to hand-write the quote, and make sure it's tailored to your loved one! Head on over to one of our other articles for extensive quote lists:
Share your Anniversary Letter with the World!
Follow this recipe and you're guaranteed to hit the three elements that pull at a woman's heartstrings: the sentimental past, your strong desire for her, and the bright future you have together. Anniversary letters don't have to be so intimidating! If you want to share your anniversary love letter with the world, please email me at anna@paper-anniversary.com with a copy of what you wrote, and I will happily post it on this blog so you can share your work with others!