Wedding are such a huge deal. We spend months- sometimes years- planning them, that it's hard to believe that the big day can ever come to a close. Best way to combat the post-wedding blues? Enjoying the first year of marriage and celebrating with a first anniversary photo shoot- something every couple should commemorate, big or small. We've put together some tips to help plan the perfect shoot.
Start with a theme…
The first anniversary is a big one- it's a celebration of shared life and renewed love. It's also the time to enjoy being just the two of you. Think of a fun carefree theme like a picnic! Throw in a blanket, a basket of your favorite munchies, some bubbly and voila- enjoy yourselves and the moment!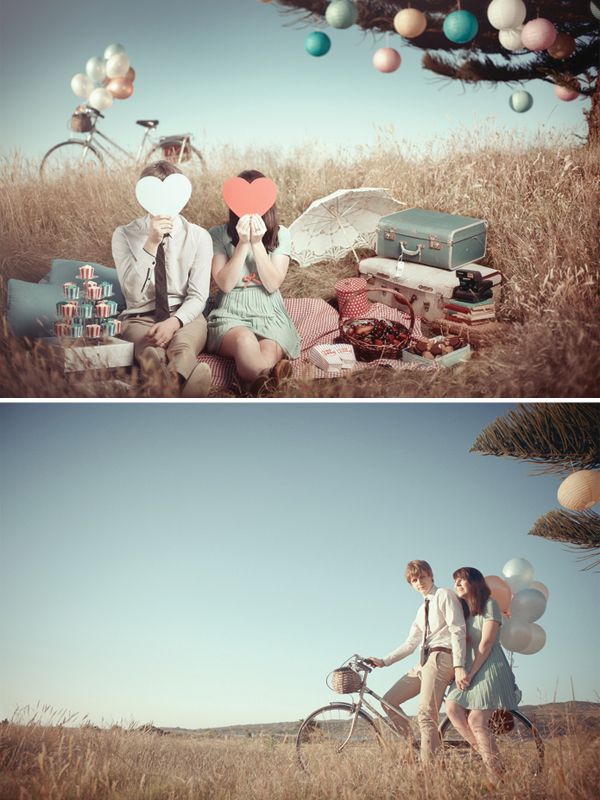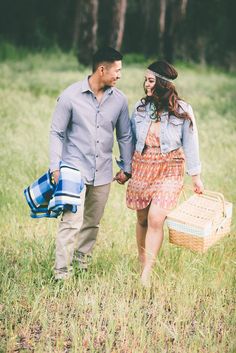 Have some cake!
Speaking of picnics, no one year anniversary shoot would be complete without a sweet reminder from your big day. Remember that beautiful top layer of your wedding cake? Time to pull it out of the freezer and say "cheese." If you didn't freeze it, don't worry, you can always have your local bakery replicate a smaller version at a fraction of the cost, and chances are, it'll taste a whole lot better!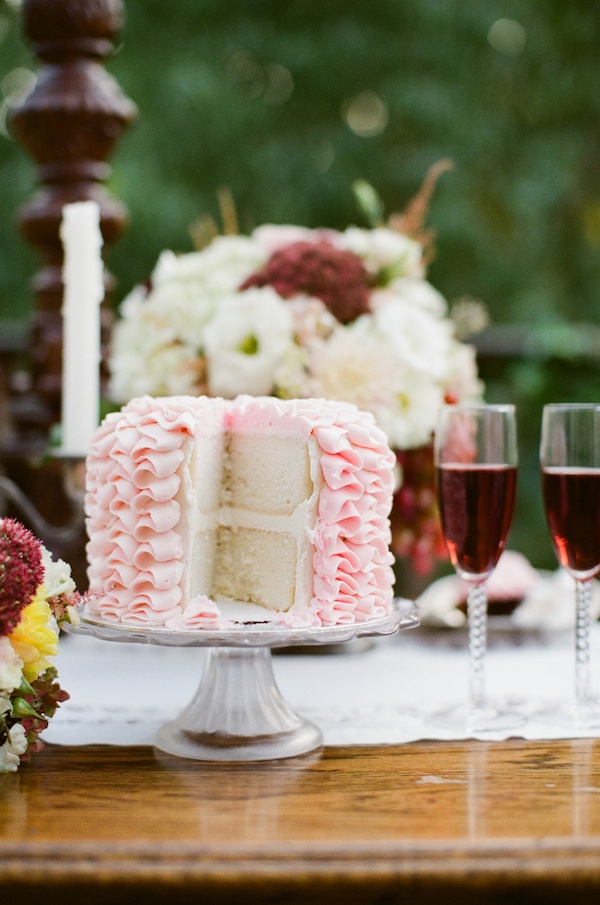 Dress to Impress.
You always want to look your best in any picture, but these celebratory ones capture your joy in such a real way. Lately we are seeing more and more brides re-wearing their gorgeous wedding dresses to their first year photo shoots. You don't often get the opportunity to wear that dress twice, so we say, "go for it!"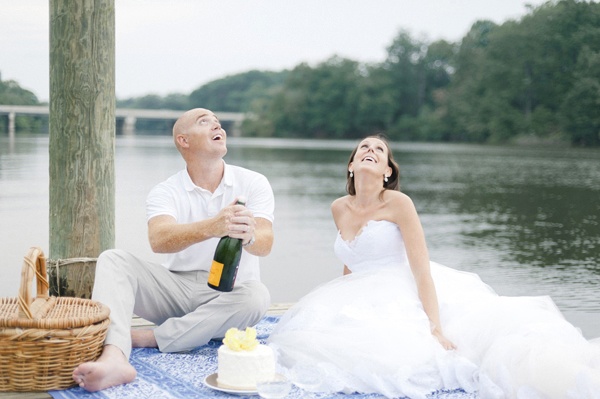 Head Outdoors!
Photos are at their best when taken outside, so grab your camera, your pretty props and plan for a day outside to get you and your partners under the best lighting conditions. The "Golden Hour" or the time between 4-6pm when the sun is starting to set makes for the most magical glow.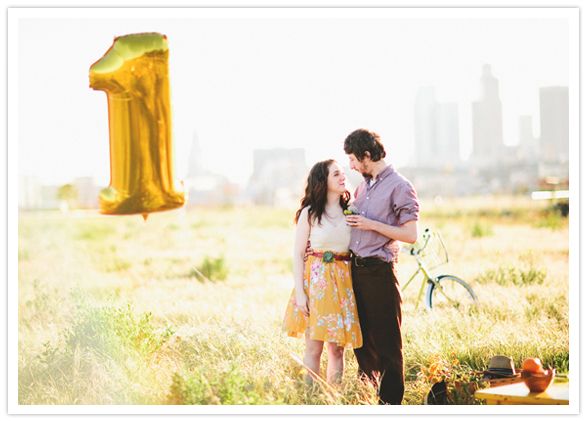 There are so many great ideas to implement on your shoot day, these are just our top suggestions. Check out our First Anniversary Photoshoot Pinterest board for more fabulous ideas!