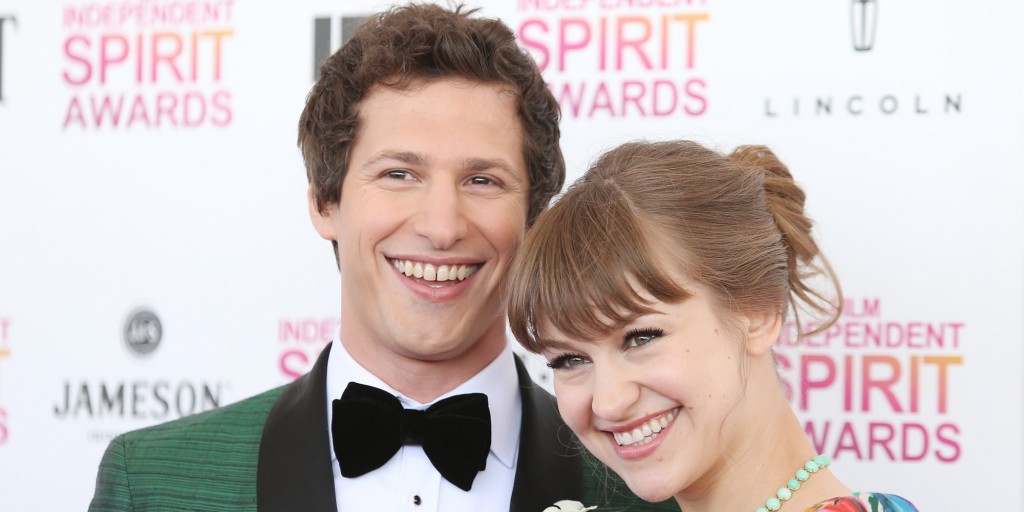 The Anniversary Gift Challenge
Finding the perfect anniversary gift for your spouse can be really challenging, especially if you're trying to stick to giving traditional anniversary gifts by year. The first three years' materials do not automatically make us think "romance" – paper for the 1st anniversary, cotton for the 2nd, and leather for the 3rd. Some spouses opt for humor, and give funny traditional anniversary gifts.
The Comedian's Solution: Funny Traditional Anniversary Gifts
Andy Samberg, comedian from SNL and Brooklyn Nine-Nine, shares the same struggles of not knowing what to give his wife on their anniversary. He celebrated his anniversary in a style true to himself- he gave his wife funny traditional anniversary gifts. He stopped by The Ellen DeGeneres Show and talked about how he celebrated his first two wedding anniversaries with wife, Joanna Newsom, and we're laughing at his hilarious- and odd- gift ideas!
At 2:00 in the interview, Samberg shares,
So for cotton I got her a 'Grandma Got Run Over by a Reindeer' sweatshirt. For paper I wrote on a piece of paper we can buy that table that she wants. It was either that or buying a paper table.
Okay, I am dying to hear how his wife reacted when he presented her with those funny anniversary gifts! …And, what's in store for her next year on the leather anniversary? Andy, if I knew you were going to celebrate your anniversary soon, I would have sent you our best-selling Moonlight Pearl Paper Jewelry for your first anniversary, or intricate cotton jewelry for your second anniversary! I give you credit though, for at least following the paper anniversary tradition, in a way that is true to you! I hope your wife loved the table.
What do you think of giving funny traditional anniversary gifts? Would you prefer something sentimental and romantic, or something humorous?
Head on over to Brides.com for the full story!