What a surprise we had today, to find this gorgeous edition of Vanidades Magazine in the mail! Vanidades is a South American fashion magazine, and they recently featured our Neptune Paper Jewelry in their latest edition. (Our Cherry Paper Jewelry was in their Christmas edition).
Why South America? In Paper Anniversary's early days back in Montreal, I met Ismena, a Bolivian entrepreneur who had moved to Montreal to study French. She showed me some of the intricate silver jewelry she had made by hand, and told me about her thriving soap business she had built and sold back home. She became one of our first employees, and has been a valuable part in our business. When she moved back to Bolivia this year, she helped introduce our paper jewelry designs to South America. She managed to gift a few of our jewelry sets to the editors at Vanidades headquarters, and they loved it so much that they featured it!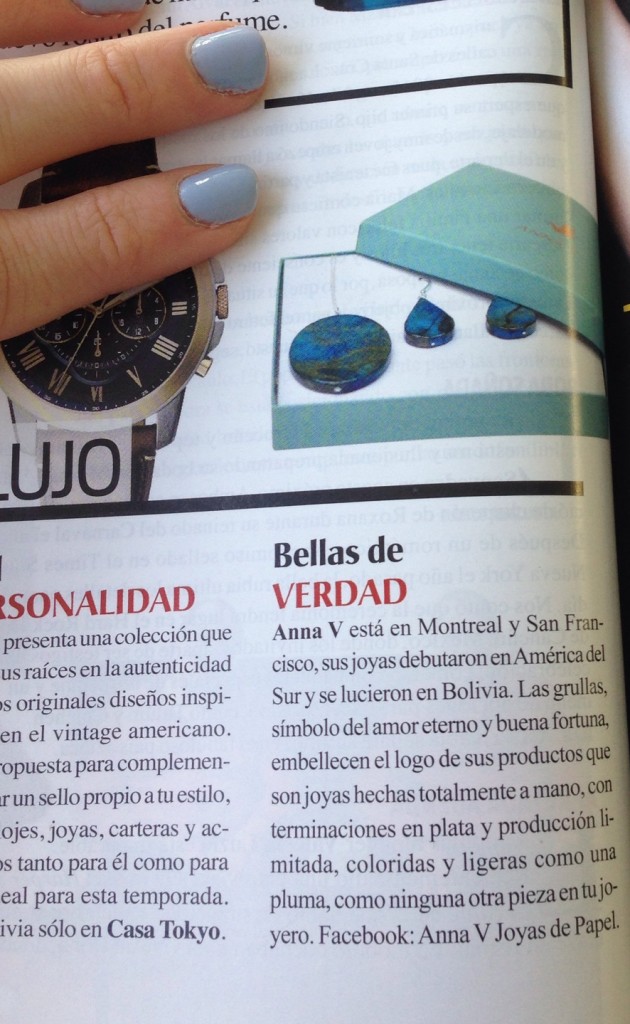 The feature reads:
Colorful and light as a feather, like no other piece of in your jewelry collection.
You can follow our Bolivian Facebook Fan Page here,
And shop the Neptune Paper Jewelry below!