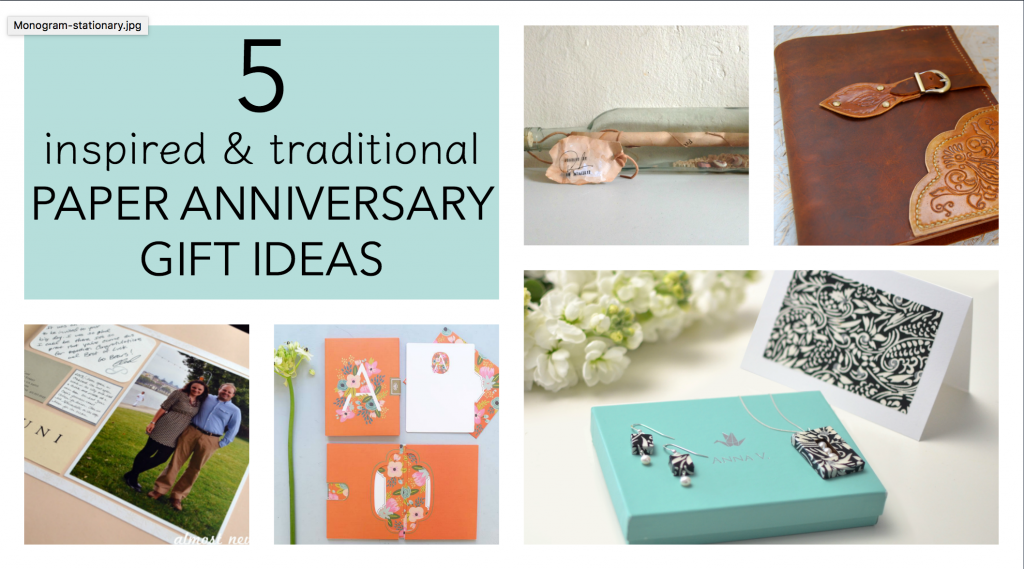 Thinking about what you should get your wife for your first wedding anniversary? We've put together 5 traditional paper anniversary gift ideas for her. A paper present can be a bit stressful to think about, to be honest. You want to get her a gift to show her just how much your first year of marriage has meant to you. Why don't you celebrate your anniversary by giving her a paper gift that she will cherish for years to come? Roses will eventually wilt, but the right gift will last a lifetime. We've put together a list of 5 traditional paper gifts your wife will adore.
Monogrammed Stationary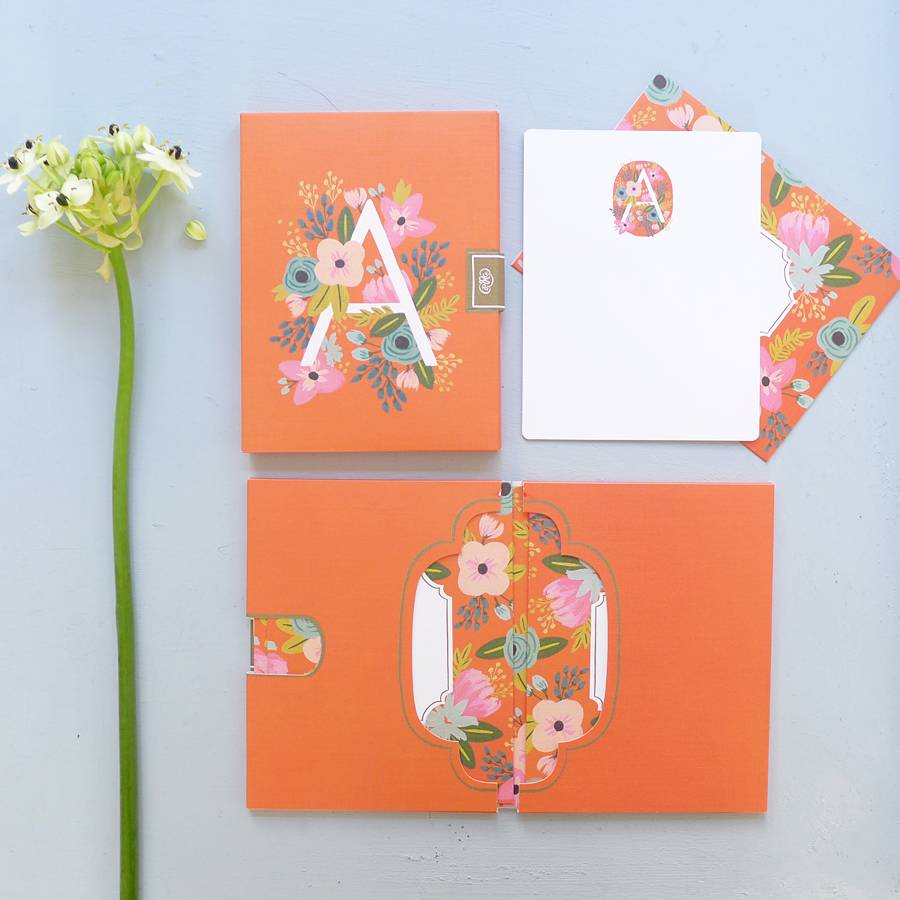 A personalized stationary set is a perfect way to celebrate a traditional paper anniversary! Include your new initials as newlyweds. Make sure to purchase the stationary in her favorite color, and have it monogrammed with a fun design with your initials. She will be able to use this gift throughout the year and think of your first anniversary every time. We love this monogram paper stationary from Not on the High Street!
Anniversary Scrapbook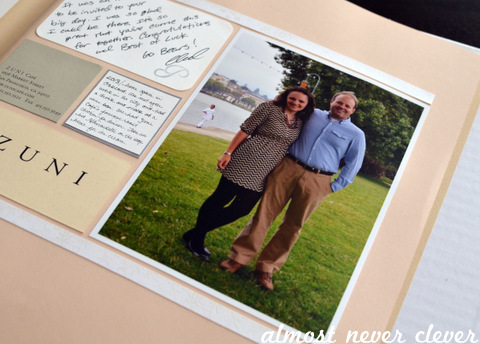 Nothing helps you celebrate your first wedding anniversary like a scrapbook. Put together snapshots and mementos from your first year together to show her how much you have love being married to her. Be sure to start the scrapbook for her, but leave room for the two of you to fill it up together as you travel through life together. Natalie at Almost Never Clever has a fantastic paper gift idea we love- make one scrapbook page on every anniversary! On each page, she puts a photo from the anniversary, a business card from where they celebrated, and one guest book card from their wedding. We're in love with this idea!
Leather Bound Journal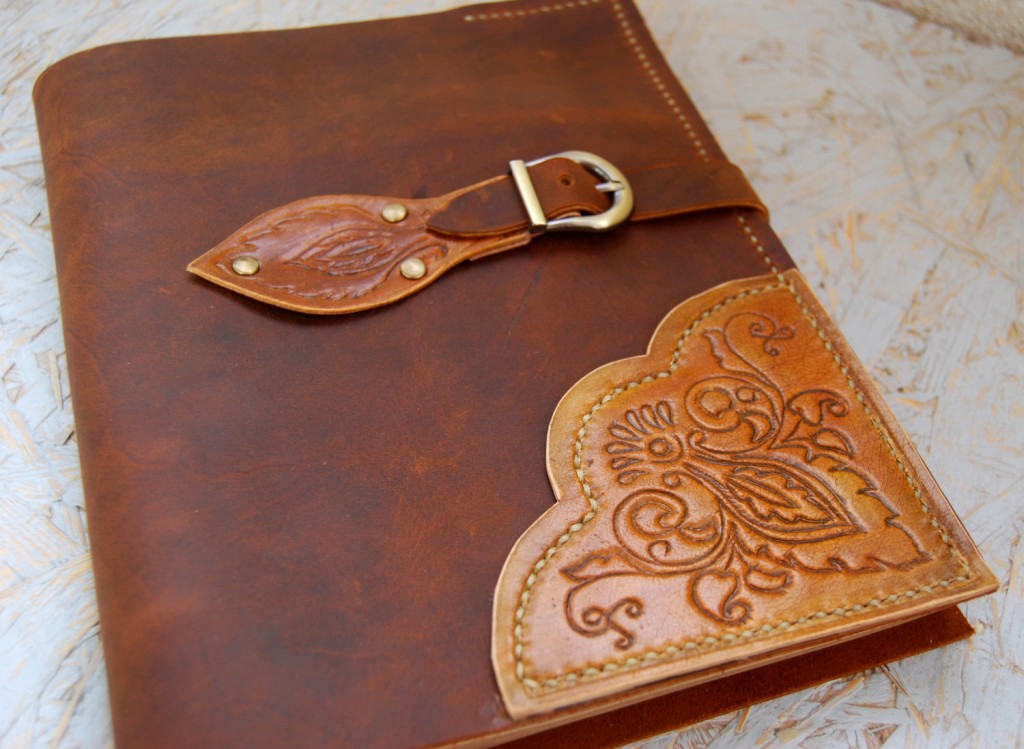 A leather bound journal is another traditional paper gift idea that she will adore. You know her style, so make sure you get one that is perfect for her to take with her everywhere she goes. Make sure the first page of the journal is filled with a romantic letter from you letting her know just how special she is. We're swooning for the detailed paisley design on this gorgeous journal from TiVergy on Etsy!
Love Message In A Bottle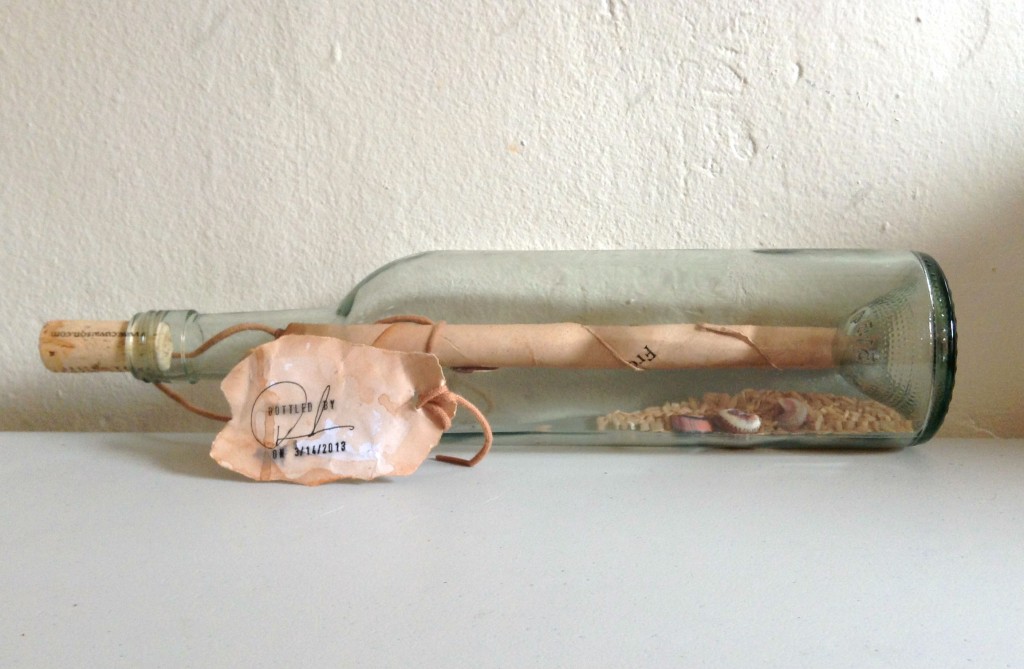 What girl wouldn't love a message in a bottle from her husband? This cute idea is one of our favorite traditional paper anniversary gift ideas for her. Not only does it allow you to follow the paper gift tradition, but you will also make her swoon from such a romantic gesture. Want to make it super fun? Set up a scavenger hunt for her. Each clue will eventually lead her to your message in a bottle. Make sure you leave it somewhere special for her to find. There is a fantastic tutorial over at this blog, explaining exactly how to make your message in a bottle (his secret trick- teabags!)
Paper Jewelry
A romantic, traditional paper anniversary gift idea for her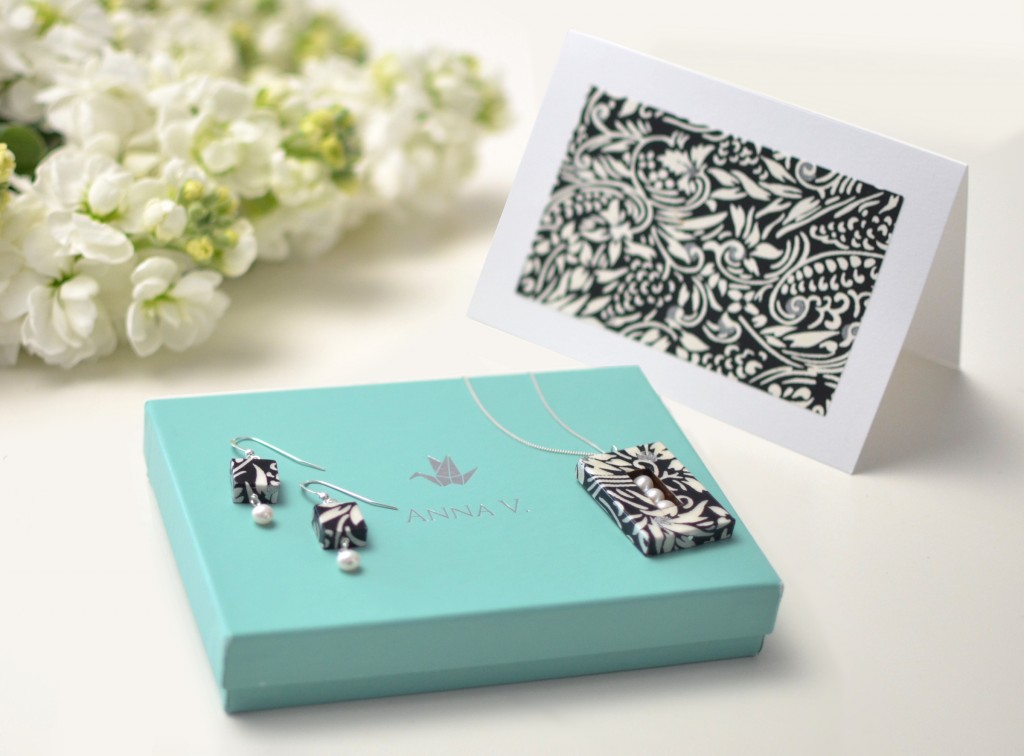 If you would like a more feminine and unique take on the traditional paper anniversary gift, try completely surprising her with a breathtaking paper jewelry gift set from Paper Anniversary by Anna V. The Moonlight Pearl Gift Set is beautifully made with a stunning black and white design and pearl accents. It is sure to leave her speechless! Each piece of paper jewelry is made from Japanese Chiyogami Paper, which is a traditional paper from the 1600s. This gift is sure to make your wife feel truly special on your first anniversary.
We'd love to hear your ideas for celebrating the first anniversary! Share with us your favorite traditional paper anniversary gift ideas for her! We'd love to know how you celebrated with your wife, in the comments below!